Showroom & Order Pick-Up Policy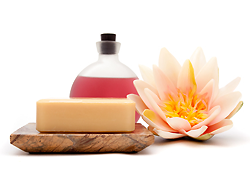 Product Showroom



Wholesale Supplies Plus has a small showroom which displays product samples. Our experienced staff is happy to help you with questions, tips and ideas. We have a computer in the showroom that offers you the detailed resources located on our website. The showroom is open and staffed during regular business hours (View Hours).

While visiting the showroom, you are welcome to place an order. There is a minimum order requirement of $30. Please be aware that, depending on the size of your order, there may be a processing time of up to 3 or more hours to fill an order. If you are traveling to our location and know most of what you want to purchase but also want to "sniff" fragrances, we suggest you place an online pick up order for the bulk of your products and then place a second fragrance order at the time of your visit. Your second order will not be subject to the $30 minimum order requirement.

We are located just outside of Cleveland, Ohio in the suburb of Broadview Heights. We are within 5-10 minutes from I-71, I-77, I-480, and the Ohio Turnpike. (View Address). In the event you need to wait for an order, we have several restaurants and coffee shops nearby.



Pick-Up Policy



Wholesale Supplies Plus welcomes customers wishing to pick-up their orders. It is always fun for us to meet customers face to face. Make sure you bring some of your products so that we can see the wonderful creations you make with our supplies! Our "pick-up" policy details are:


Place your order online by indicating "pick-up" as a shipping option in the online shopping cart.
Pick Up orders may be placed by phone by calling 1-800-359-0944.
We have a $30 minimum order requirement for all orders, including pick up orders. If you have an order
in our system and need to add to it, the $30 is waived on the second order.
Unless otherwise noted, all pick up orders receive a 20% discount off of our published website prices.
This discount is automatically applied to your invoice before you finalize your order.
Pick up customers have the option to "Pay at Pick-Up" or pay with a credit card.
We require 24 hours to process all pick up orders. We need this extra time because we have multiple
warehouse locations and may need to transfer inventory from other location to fill your order.

When your order is complete and ready for pick up, you will receive an automated email from our warehouse indicating that your order is ready for pick up. If you had any special order items on your invoice, those backordered items will be listed with our most recent manufacturer ETA date. As a courtesy, you will also receive a phone call from our customer service department that your order is ready.



Business Hours and Holiday Schedule



Wholesale Supplies Plus is located in the Eastern Time Zone and depending on the time of year and holiday schedule, our operational hours vary.
We do list online our holiday schedule: (View Hours).



Minimum Order Requirement



Wholesale Supplies Plus has a minimum order requirement of $30. Orders less than $30 will be rounded to $30 to meet this requirement. If you have a pending order for over $30 and wish to place a second order for less than $30, you may do so by calling our office and indicating you want to "add to your order". Second orders do not need to be $30 and will be invoiced separately and shipped with the first order.